SINCE 1927…
When we say Delta is "Rock Solid", we're not just talking about our sand and gravel products. We're talking about the strength and stability that can only come from being an important part of our community for more than 95 years.
In 1927 our founder, Avon Babb, began selling sand and gravel mined from the family's land along the Willamette River to meet the construction needs of rapidly growing Lane County. The aggregate material was originally loaded by hand on horse-drawn carts. Avon supplied rock products for many of the city's most important projects in the 1940s and '50s, including the Lane County Courthouse and Eugene Library. In 1958, the demand for our products became so great that he expanded his operation, opening the Babb Rock Products Company.
In 1965, Avon's son, Alan Babb, took over the company and changed the name to Delta Sand & Gravel Co. to reflect its location at the confluence of the McKenzie and Willamette Rivers. Delta's construction division was launched in 1969.
Over the years, the company's commitment to providing quality products and the very best service earned us a reputation as a trusted partner in the gravel and construction industries. Equally dedicated to our employees, Delta became one of the best companies to work for in Lane County. Delta was recognized for its excellent customer and employee relations with a National Business Ethics Award.
Delta has grown steadily over the decades surviving many economic challenges of the industry and the economy. Today, Delta continues to expand its operations through innovation and additional products and services. The family owned company continues to operate today, the Delta way, adhering to the family tradition of hard work, honest service, and quality products for the community.
Our Community
For nearly a century, local communities have helped make Delta a success. To show our appreciation, we believe in giving back to local organizations supporting projects that enhance the standard of living for all of our neighbors. In particular, we contribute our financial support, time, products, and services to local charities that are involved in the enrichment and positive development of children and families.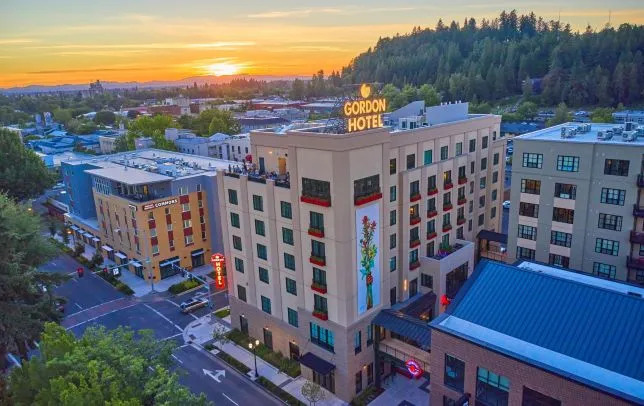 Here are some of the organizations we partner with:
Community Organizations
Relief Nursery
Habitat for Humanity
Boy Scouts of America
The National Association of Women in Construction
The Construction Specifications Institute
The Oregon Concrete & Aggregate Producers Association
Associated Aggregate Contractors
Ducks Unlimited
Community Events
Children's Celebration – Willamalane Touch a Truck
Truck Function in Junction
Revved Up for Kids Car Show, benefitting the Relief Nursery
Market Fest – 5th Street Market Touch a Truck